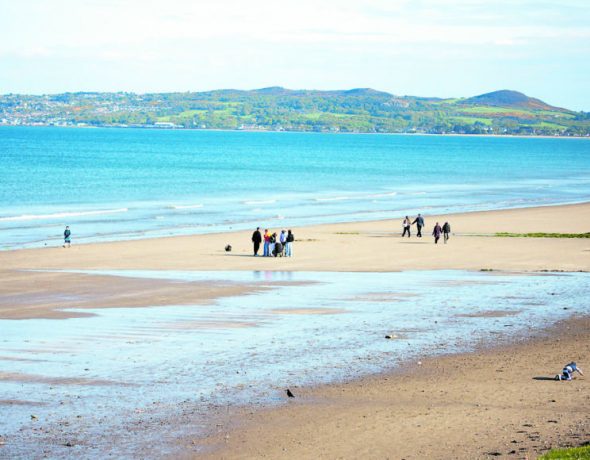 Portmarnock
Portmarnock beach, known as The Velvet Strand is five miles long and stretches all the way to Baldoyle and adjoins Malahide Beach. It has a gorgeous view of the Dublin Mountains and Howth Harbour.  Along the beach there is a path which leads to Malahide and it is used by many people each day.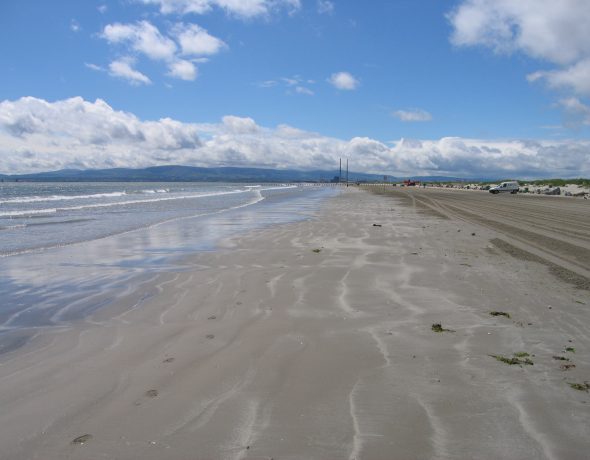 Dollymount
Dollymount Strand is the closest large beach to Dublin city centre. It is situated on Bull Island which was created in the 19th century in Dublin Bay. The sandy beach here runs along the full 5 kilometre length of the island. Today, it is an important nature reserve, being a breeding site for many bird species and one of the most protected areas in Ireland.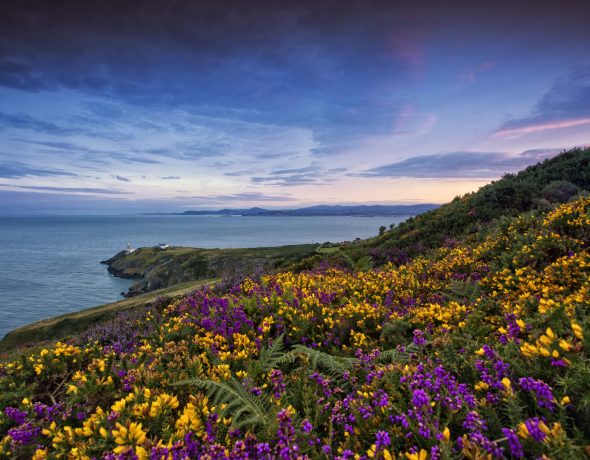 Claremont Beach (Howth)
Claremont Beach is a small cove-like beach situated close to the harbour in Howth. It is a popular beach all year round and there are a number of pubs and restaurants located along the Harbour Road and in the village of Howth.
Skerries Beach
Skerries beach is a long sandy beach approximately 2.5km in length with low dunes behind the strandline in the centre of and to the south of the designated bathing water.
Rush Beach
Rush Beach is a lengthy sandy beach backed by an extensive sand dune system. The south end of the beach is very popular with kite surfers and has great conditions.