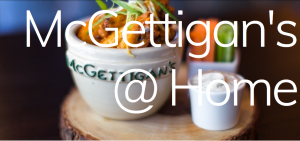 We are delighted to be able to offer your our delicious food in your home –  McGettigans@Home
From the 27th December 2020 Ireland has been placed on level 5 of the living with Covid-19 framework, this level is advised to be in place until further notice.  We are currently only open for essential workers. We apologise to all our customers and we hope to see you back with us soon. Our Leisure Centre and Gym is also closed.
The Bonnington Dublin Hotel & Leisure Centre is a four star hotel located 3km north of Dublin City Centre. The hotel boasts 200 specially appointed en-suite bedrooms offering every amenity to ensure a comfortable and memorable stay for all our guests, a leisure centre and two fantastic eateries. The hotel is conveniently located on the main route to Dublin's International Airport (6km), making us the prime location regardless of purpose.